Japanese Lawmaker's Bribery by Travel Agency Boss Admitted in Casino Bribery Case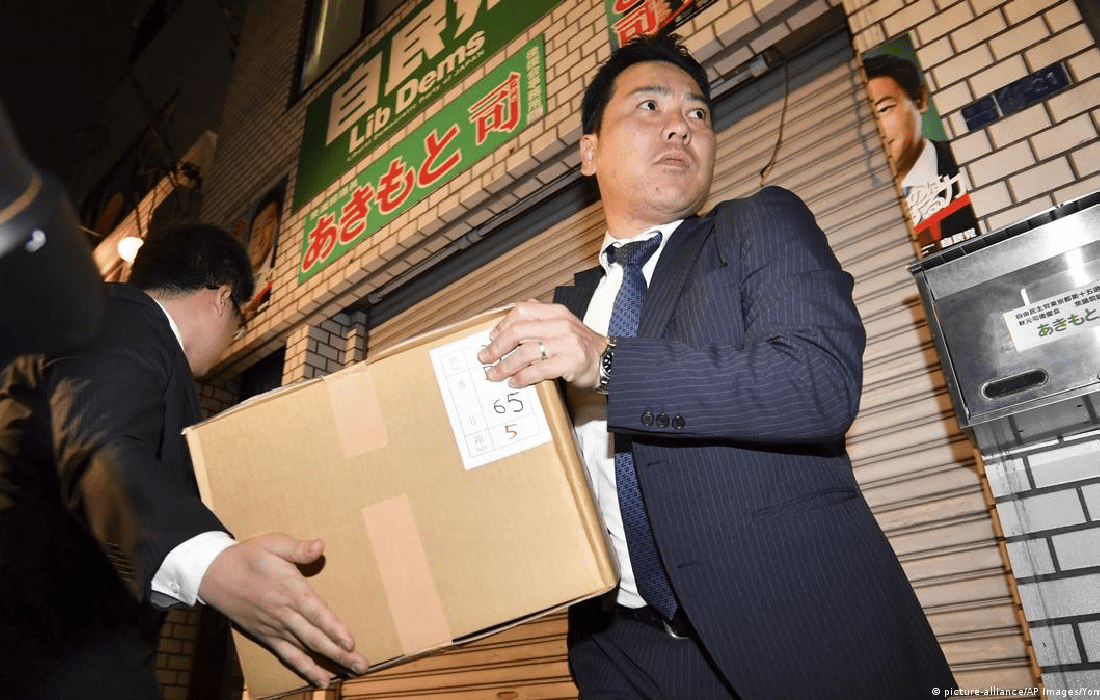 According to local news sources, the former chairman of a Japanese travel company that planned to develop a casino resort in Hokkaido acknowledged to buying off the senator in charge of the country's drive to legalize casino gambling.
On Monday, Tsukasa Akimoto, a member of the House of Representatives and a former member of the Liberal Democratic Party, was accused of being bought off by Kimihito Kamori, the former chairman of Kamori Kanko Co.
In Rusutsu in the prefecture, Kamori Kanko, a travel agency company with headquarters in Sapporo, Hokkaido, wanted to construct an integrated casino resort. Chinese sports lottery company 500.com was interested in participating in the endeavor.
In accordance with court documents, the two businesses paid Mr. Akimoto to lead their initiative to develop and run a casino resort.
On suspicion of accepting bribes totaling more than JPY7.6 million to aid 500.com and its Japanese partner in obtaining a casino license, the congressman was detained in the latter half of last year. While in charge of Japan's push to legalize casinos, Mr. Akimoto insisted on his innocence and denied any payment.
After being charged with bribery in January, he was released on bond in February. Mr. Akimoto was the first serving Japanese lawmaker to face criminal charges in more than ten years.
False Witness Allegations

In an effort to gain favor for his business and 500.com's casino proposal, Mr. Kamori allegedly invited Mr. Akimoto and his family to Rusutsu in February 2018 and paid for their travel expenses.
Masahiko Konno and Katsunori Nakazato, two former 500.com consultants, and Mr. Kamori had planned to bribe the congressman.
Last Monday, Mr. Akimoto was detained once more for allegedly tampering with witnesses after being freed on bond. The Tokyo District Public Prosecutor's Office's investigators think the legislator paid bribe case witnesses to testify falsely in court.
On Monday, Mr. Akimoto spoke in court, claiming he was not involved in anything of the sort and that he had not asked anyone to give false testimony.
Akihito Awaji, a corporate executive, and two other people were detained by police earlier this month for allegedly convincing people connected to 500.com to commit perjury and testify in Mr. Akimoto's favor. This past Monday, Mr. Awaji, Fumihiko Sato, and Kazuhiro Miyatake were charged with witness tampering.
The indictment claims that Mr. Awaji and Mr. Sato offered JPY30 million in June and July to a former consultant of 500.com in exchange for a fabricated deposition and denial that his organization had bought Mr. Akimoto's loyalty.
According to sources, Mr. Awaji allegedly told the prosecution that they were representing the troubled politician.
Additionally, it was revealed that the prosecution had collected concrete proof that Mr. Akimoto had tampered with witnesses. Authorities allegedly discovered the lawmaker's fingerprints on the money he allegedly delivered through a partner to bribe witnesses in the casino bribery case.