Moroccan State Lottery is no longer run by IntraLot; Up for Grabs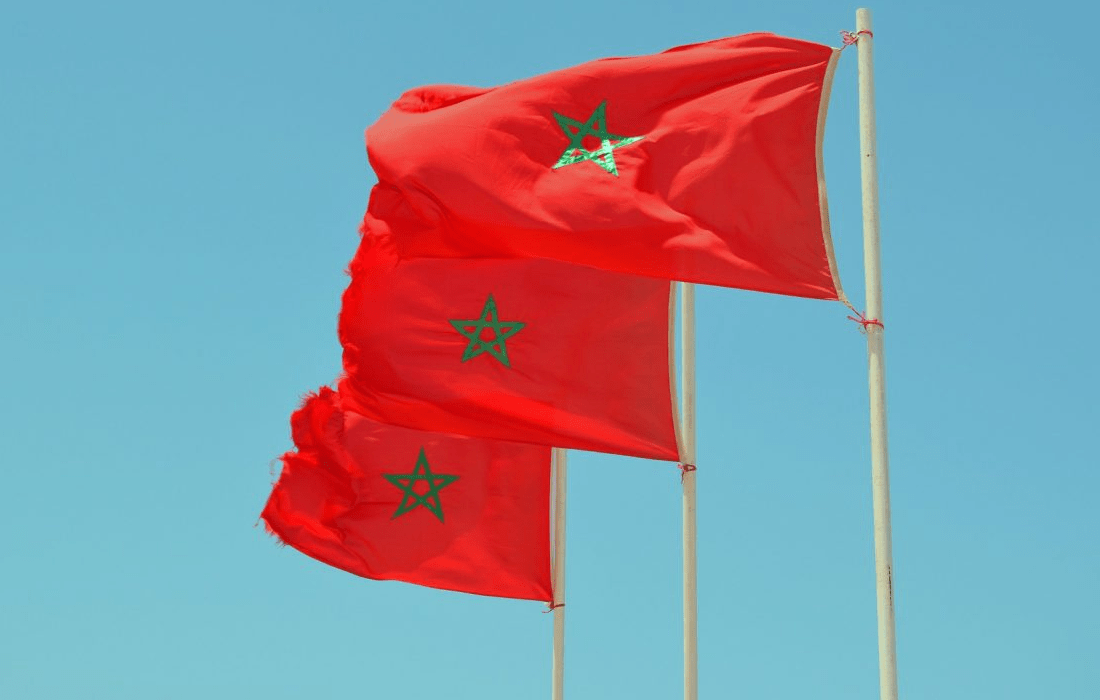 The operation of lotteries is the most sophisticated aspect of the worldwide gaming industry. A seemingly straightforward announcement—that the Moroccan State Lottery is searching for a new operator—includes a plethora of details that require investigation and unraveling.
La Marocaine des Jeux et des Sports (MDJS) is presenting a straightforward 8-year contract with an additional 2-year option for renewal. The contract will start on January 1, 2023, and bids must be submitted by April 4 in order to be opened and recorded. On opening day in Casablanca, bids may be sent to MDJS in person up until the first offer is opened.
The chosen applicant will oversee lottery services as well as sportsbetting and other ventures.
Candidates are asked to submit bids for either one or both of the two different requests that administrators are making for proposals.
The bids for parimutuel sportsbetting should be included in one "lot," but not those for horse or dog racing. The other lot is for instant sports lotteries, lotteries, and raffles.
Not Morcco's Only Lottery Operator
However, Loterie Maroc, which is supported by Italy's Sisal, is another lottery provider in the African nation located just across the Gibraltar Strait from MDJS. Five million euros were earned by Sisal in that cooperation in 2021, an increase of 94.7% from 2020 results.
Early in 2018 Sisal agreed to a 10-year deal with Société de gestion de la loterie nationale (SGLN), which was later extended.
The recent news that Sisal agreed to be acquired by Flutter, the Dublin-based business best known for Paddy Power and, as of late, PokerStars, is also noteworthy. CVC Capital Partners purchased sisal in 2016 for €1 billion.
The Greek firm that is now in charge of the MDJS contract is Intralot. The business offers gaming services in more than 40 countries throughout the world, including sports betting and lotteries, and has processed bets totaling more than 19 billion euros. The company controls over 300,000 terminals globally.
Since 2010, Intralot has managed the Moroccan sports betting and lottery business. In June 2019, the company signed a new, 8-year deal that covered around 1,600 retail terminals.
Long-Term Agreement Terminated
Intralot terminated its agreement with La Marocaine Des Jeux et des Sports in March of this year, setting a new expiry date of December 31, 2022. This came after growth and ongoing responsibilities with Lotterywest in Australia and Nederlandse Loterij in Holland to add and support a sportsbetting platform for the Dutch lottery operator.
While increasing its presence in the US market, Intralot also sold all of its LatAm lottery interests to a private equity group for $21 million, while expecting lower profits for the COVID-year 2020.
In several markets, Intralot competes head-to-head with GTECH (IGT/Lottomatica) and Scientific Games as one of the top three lottery operators in the globe.
And this is where the scenery resembles a misty coastline or maybe a tornado covered in tumbleweeds as seen through a sandstorm.
Two of the largest global lotteries change their strategies.
The former CEO of IGT Europe (all nations except Italy) made a private equity offer for the Godfather of Slots, Microgaming, through his new company Games Global Limited, and the deal was approved.
For a little over $6 billion, Canadian company Brookfield Business Partners has agreed to purchase Scientific Games' lottery operations.
Shortly after, IGT properly filed a lawsuit against the US Department of Justice seeking a declaratory ruling defining the parameters of whether or not online gambling is permitted in the US.
Walter Bugno, CEO of Games Global, doesn't need to say much to convey his company's intentions to rule the online casino gaming market; his purchase of Microgaming's portfolio of more than 3,000 games, the largest progressive jackpot network in the world, and possibly dozens of semi-dependent and independent studios speaks for itself.
Being a publicly traded company, Scientific Games did, however, say that their action was meant to position the titan to become the engine of global iGaming, or words to that effect.
Around the same time, the two most influential gambling industries in the world agreed to shift their strategy.
Best Places in Flux
What does this entail for Flutter or for Intralot, which may be viewed as a financial or investment vehicle?
Although there are still plenty of low-hanging fruit for the mergers and acquisitions machines powered by SPACs (special purpose acquisition companies), or "blank check" businesses, as consolidation rises, players may be forced to accept the possibility of two diametrically opposed entities controlling all regulated online gambling and bookmaking.
There's no reason to believe they won't eventually reduce the actual return to player percentage of all games down to what they are for lotteries - around 42% - instead of the Las Vegas minimum of 75% or the current online reality of about 95%, owing to competition in a more or less free market.
Perhaps Intralot is departing the Moroccan space early out of foresight. Flutter might decide against placing a bid to "compete with themselves" there. Flutter appears open to making additional bets in the game, as their purchase of Sisal gave them the opportunity to manage the British National Lottery. The third quarter of this year saw a more than 500% increase in Sisal's lottery revenue, with €72.0 million coming from the Turkish National Lottery, Milli Piyango.
Perhaps, while we keep an eye on the horizon, a surprising corporation like Playtech would decide to "return" to the lottery industry with the billions it is due to get from its sale to Australia's Aristocrat.
Although we are unable to read tea leaves from our vantage point, it appears that the entire online gaming industry is undergoing a significant change. The intrigue is increased by small things like Intralot terminating an undoubtedly valuable contract.