Southampton Casino to be Built by Tri State Partners and Shinnecock Nation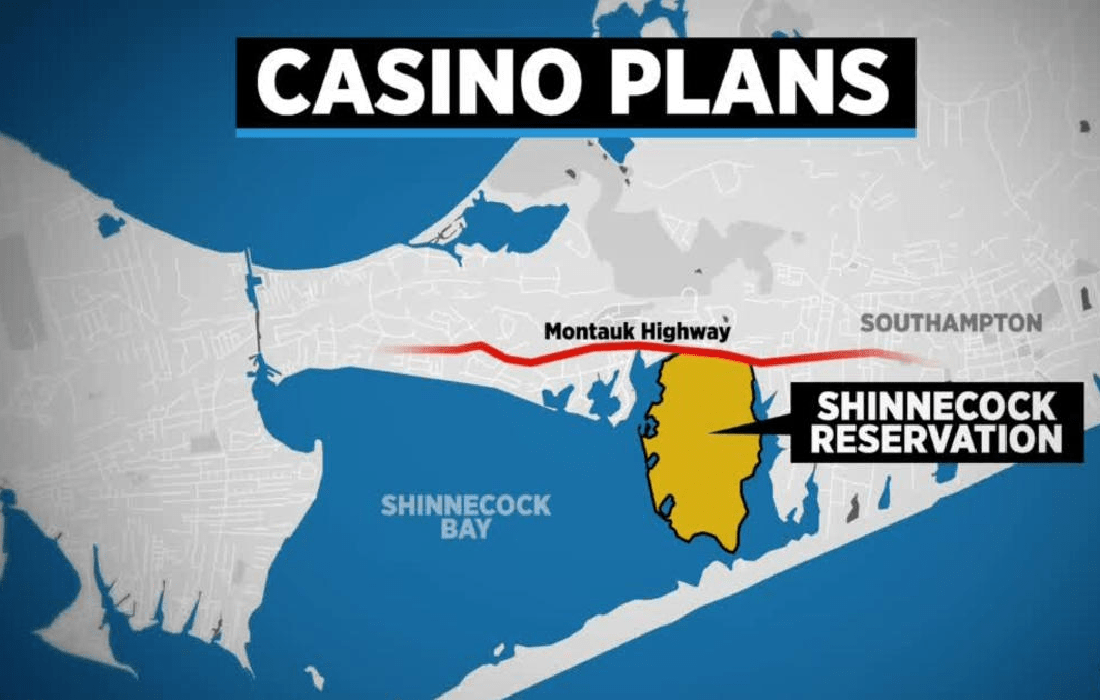 On its reservation in Southampton, the Shinnecock Nation announced a partnership with Tri State Partners to build a casino complex.
Tri State Partners' principal Jack Morris previously collaborated with the Seminole Tribe of Florida, which is the proprietor of the Hard Rock Hotel & Casino brand. This week, word spread that his upcoming endeavor would be the complex for the Shinnecock Nation.
Since the fall of last year, Morris has been in negotiations with the Shinnecock Nation. Regarding Hard Rock International, the company affirmed that it will not be involved in the next Southampton project.
The U.S. Nation Indian Gaming Commission gave its approval to the upcoming facility. It will be a class 2 facility, allowing for video lottery terminals and bingo halls. After Jake's 58 Hotel & Casino in Islandia, which debuted in 2017, it would be Suffolk County's second casino.
It is not the Shinnecock Nation's first effort to establish a casino on its property.
Earlier attempts were consistently stopped.
Upcoming plans
The goal of the casino project, according to a report, is to boost the tribe's income. The Shinnecock Nation just built a second 61-floor digital billboard/monument on Sunrise Highway, with advertising revenue going directly to the tribe. The tribe has several other initiatives in the works.
The tribe also intends to establish a gas station and convenience shop on its 900-acre reservation in Southampton next year, as well as a medical cannabis facility, both of which will be situated close to the signage.
But not all Shinnecock Nation members support the proposed future development. The construction of the Hampton Boathouses townhouse project was opposed by some, who saw it as a "stain" on the region's history.
The planned development is expected to bring 37 units to Hampton Bays, but some tribe members fear it will also hasten the depletion of the area's natural resources.
Other regions of the nation also experienced a rise in tribal antagonism. Last week, Native American tribes blocked Washington's most recent attempt to allow gaming in the state.
The tribes that live in Washington have the authority to operate casinos and sportsbooks. Since they provide 82% of all sports betting revenue in Washington, some claim that they effectively control the market there. Given that gambling is their primary source of income, it makes sense that they would not want to cede their position of authority.
In the meantime, their monopoly benefits the state because the tribes give handsomely to the Washingtonian government.
The tribes and the private sector need to work out a compromise where both parties win for the sake of the future of gaming in the state.